Transylvania, with its name coming from Latin – ultra silvam (beyond the forest), is one of the most interesting and surprising regions of Romania. Its German, Hungarian and Romanian cultural traditions play a great role in its cultural and ethnic diversity. The Transylvanian plateau is surrounded by mountain peaks (Carpathian Mountains) and drained by sparkling rivers which makes it both a pleasant place for a relaxing holiday with a landscape pleasing to the eye and an exciting place for adventure-seeking travelers.
Hiking, Trekking, Backpacking
Sightseeing
Brasov Sightseeing Tour is giving to you the chance to enjoy the medieval charm of one of the largest and most cherished cities of Romania....
During Sighisoara sightseeing tour we'll explore one of the most beautiful and best-preserved medieval towns in Europe, being designated by UNESCO as a World Heritage...
Bran Castle represents both a historical place and a legend.  It is the source which inspired the most fascinating legend of the blood- shedding Count...
Snowshoeing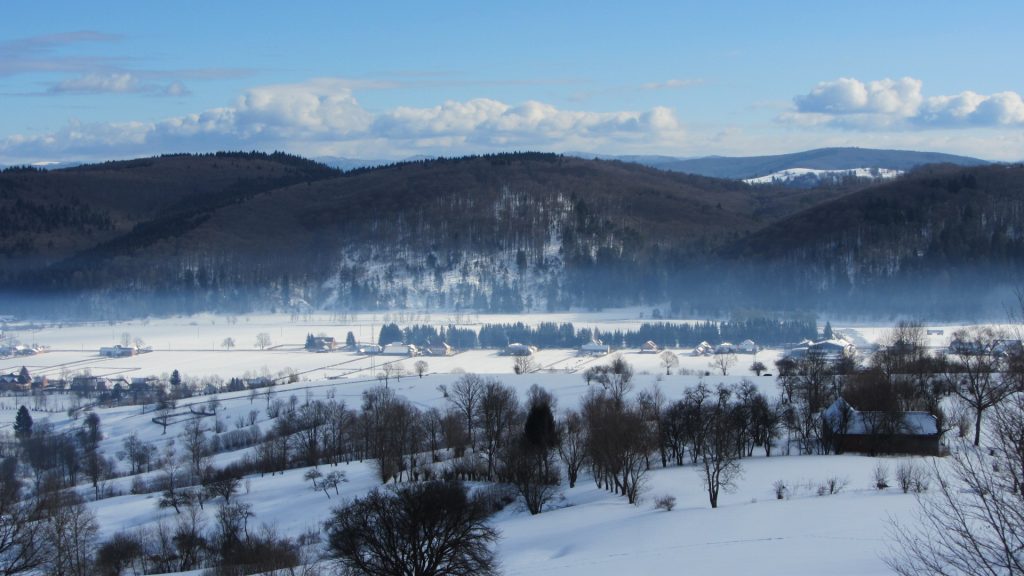 Valea Zimbrilor on snowshoes is a fabulous winter experience: far of the beaten trails, the place is just perfect for enjoying silence, fresh clean air,...
Via Ferrata
The circuit of Cheile Turzii and SkyFly via ferrata (iron path) are some of the most popular outdoor activities from Apuseni Mountains (Western Carpathians). Cheile...