Transylvania, with its name coming from Latin – ultra silvam (beyond the forest), is one of the most interesting and surprising regions of Romania. Its German, Hungarian and Romanian cultural traditions play a great role in its cultural and ethnic diversity. The Transylvanian plateau is surrounded by mountain peaks (Carpathian Mountains) and drained by sparkling rivers which makes it both a pleasant place for a relaxing holiday with a landscape pleasing to the eye and an exciting place for adventure-seeking travelers.
Hiking, Trekking, Backpacking
Hiking and Trekking both mean going outside and taking a walk in nature. But they're also very different.
Hiking takes place in beautiful scenic surroundings, usually with a trail. It is usually a day trip that takes from two to eight hours. It doesn't require lots of prior planning and organizing, as most hikes can be done with only the essentials in your daypack.
Since hiking is not a particularly challenging activity, it is suitable for almost anyone that enjoys the company of nature and can walk for a few hours.
Unlike hiking, trekking is done on a variety of terrains, not only in nature. A long trek may take you on roads, high mountains and even unmarked terrain.
A long distance trek can take weeks to finish. During that kind of complicated expedition, trekkers sometimes hire people to carry their equipment, cook meals and set up their tents.
Trekking is good for testing your physical and mental limits. It is a challenge that not everyone can conquer.
Credits: www.quora.com and www.hikertrack.com
Sightseeing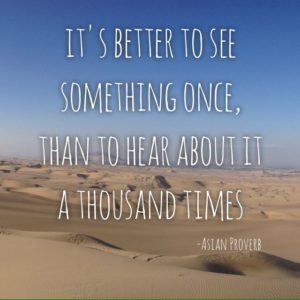 Sightseeing is always important for keen travelers. For this reason, most of my multi-days tours mix, in the best possible way, the mountain days with sightseeing  days. Of course, decision is all yours, and if you are focused only on sightseeing, it won't be a problem. The only limit will be the available time.
During these days, we always look after a deep immersion into the history and culture of the place that we visit. It can be Transylvania, but we also explore some of the most beautiful landmarks of Bulgaria, Greece, Morocco or Nepal.
I always encourage you telling me what would you like to visit or what experiences do you expect to have. And I will do my best sorting everything to fulfill your expectations.
Don't be afraid to email me: I am not only your tour leader, but also your friend.